Spread the costs of your table maintenance with our "Pay-As-You-Play" maintenance plans, tailored to your individual requirements.
Our maintenance plans can run over 12, 18, 24 or 36 months and can include snooker and pool table recovering, cloth re-stretching, regular service calls etc.
Payments are collected via a bankers order or quarterly invoices for simple administration.
You decide on the type of cloth required and the frequency of recovering, whether to include bed-cloth re-stretching, service calls and if you require new pocket nets and leathers etc. We will send you out a contract form to sign to get your new maintenance plan started.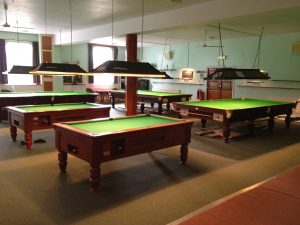 Two Year Maintenance Plan e.g
1x Full Size Snooker Table
Month 1: Recover Snooker Table
Month 6: Re-Stretch Bed Cloth & Service Table
Month 12: Service Table
Month 18: Service Table
Month 22: Renewal Contract Forms Issued
Month 24: Contract Ends or Renews, It's Up To You!